Make the Road by Walking – Vasti Miranda
Vasti Miranda is a fashion designer born and raised in the City of Philadelphia. She's grown a large and loyal clientele within the East Coast in the few short years since she's launched her line Itsav Glamour. She's recently relocated and is now en route to take over Miami where after May, her line will be available in boutiques all around the city. Read on to get to know and love Vasti in this weeks' Make the Road by Walking feature.
Follow us on Twitter & Instagram: @delilahandco 

Now signing off with the reminder: Don't wait for the world to recognize your greatness, live it and let the world catch up to you.
TwentySomethings Podcast Featuring Delilah Dee
The beginning of pretty much any year is generally about goals and trying new things to make a better you and hopefully a better life. Some may have fitness goals, others may want to travel more. Then there's that curious bunch, like Briana Rheubottom who may want something as simple as finding themselves and their purpose in life.
While others may need to jump out of planes or travel to a third world country to find their breakthrough, Briana is hoping to find hers from a series of conversations through her podcast called "TwentySomethings". This podcast will be based around the obstacles that people may face when they reach their twenties, also dubbed the "quarter life crisis". Aside from that this will also be a self discovery journey for Briana that will be shared with her listeners.
Briana's first episode featured none other than our very own founder, Delilah Dee.  The topic for this episode touched on following your dreams, finding your passions, and living your life now. Delilah discussed what her agency is all about, what her goals are with it, and a little background information on how she got started.  Delilah's agency is all about pushing positivity out. Period. From content, to events, and positive things that celebrities are doing that usually don't get to much recognition in the media.
"When people see celebrities, you know especially we live in this social media era – people see the nice pictures, the flashy cars, the diamonds and they want that. But a lot of people tend to forget they (celebrities) went through blood, sweat, and tears to get that."
Delilah said when asked what were some of the things her brand was based around.  She went on to talk about how she doesn't care what the tea is or who is dating who with celebrities. Her brand revolves around positivity and inspiration, nothing more nothing less.
Delilah also talked about her Philadelphia origins and her desire to stay and show everyone that it isn't a curse to be from Philadelphia. Her goals for the Delilah & Company 'take over' go from community service work with celebrities and local communities to people seeing Beyonce walk into her North Philly headquarters from the corner "papi stores".
The most important message Delilah spread was to keep pushing forward no matter what. She also emphasized to forget the fear of failing and embrace the lessons it teaches. Briana ends the incredibly inspiring and motivational episode with reiterating how she's just starting to live out her dreams with the start of her podcast. Anyone who is skeptical about accomplishing a goal or unsure when to do it should take a page from Briana and Delilah's book and just start.
Listen to the full episode here:
Now signing off with the reminder: Don't wait for the world to recognize your greatness, live it and let the world catch up to you.
Knocking on Doors: An Inspiring Talk With Katrina Jo
They say the best artists are the ones who possess the childlike quality of being able to lose themselves. Before Katrina Jo knew what passion was, she'd lose herself in her urge to dance at just three years old. Her incessant movements around the house had caught the eye of her mother, who'd recognized the early sprout of Jo's passion and put her into dance class.
As training cultivated Jo's dance skills and she blossomed into a professional, lending her energy and talents to NFL and NBA stadiums, as well as dance studios, Jo would tell people, "when you put the uniform on it's different. You're kind of playing a character…kind of like an alter ago." It's clear that childlike quality has never left her, as Jo engulfs herself in her passion as she slays every performance.
What or who inspired you to pursue your current career ventures?
I loved Michael Jackson and Janet Jackson. They were and still are a huge inspiration, especially with dance. I loved their dance style and their work ethic and we can't deny all of the great music they've put out. Actually, when I was little, after taking dance class one day I came home and broke my mom's VCR from continuously rewinding Michael Jackson doing the moonwalk.
How is it working for huge corporations such as the NBA and NFL, versus dancing and choreographing at dance studios?
I loved dancing for the NFL and the NBA. I still go back to those organizations such as helping choreograph for the Clippers and helping the Chargers with their game day operations, as well as choreographing for them. The energy in both arenas is amazing. They are literally experiences for a lifetime. As for the studios, I still teach there. I still teach dance camps as well as for numerous companies, artists and DJs. They're both different, yet they balance each other out. The studio is where it all starts and where it happens. I think keeping both sides in tact helps to stay balanced as a dancer.
What led you to Entertainment Marketing?
It came natural with being in Sports Entertainment. Being a dancer in the NFL and NBA led me to start my first company GlamGirlsLA, which is a full service event/marketing company that consists of promotional models and dancers who are mainly alumni NBA/NFL dancers.
I was able to get into the backend of things, which is event production. I was originally signed on to be a brand ambassador for Moet, Hennessey, USA and Reebok. I eventually moved up the ladder and got on the corporate side of Reebok and was head of entertainment marketing on the West Coast. So everything came full circle.
What's something interesting or unique about you that people don't know?
I'm actually secretly shy. I think a lot of people assume because I've modeled and performed at these big arenas that it's a piece of cake, but I actually get super shy sometimes. But also, being in a room with tons of people and performing is completely different when you're dancing to the music. You're not really thinking; you're just in the zone.
How do you balance your career and lifestyle while remaining a diva?
I like to have my plate full. I'm one of those people who go crazy when I don't have a lot to do. I like to stay organized and stay on top of my schedule because having that organization helps me balance everything. I'm also lucky enough to be able to make my own schedule and have all of the things I do kind of all connect with each other.
Who's your current inspiration?
I would have to say my mom. She's a single parent and she raised me by herself. She's been that classic model: a strong independent woman who has faced struggles along the way but overcame them.
She's taught me a lot about balance and that if there's a closed door, to keep knocking and to keep going.
How would you describe your journey so far?
I would say my journey so far has been amazing. I've been blessed with a lot of amazing opportunities and experiences. I would like to say to people though, to not let the social media stuff fool you. That everyone, behind closed doors, is working tirelessly and endlessly. I don't clock out.
If you had to compare yourself and your journey to a non-human being what would that be and why?
The ocean because it's my favorite thing, I love being by water. And whether the ocean is smooth or rocky it always washes back to the sand, no matter what the weather is. Whatever storm comes my way, I'm going to keep knocking at the doors and keep coming back for more.
What do you hope to get from your journey and pursuing your dreams?
I personally just like to inspire. I'm thankful to do what I'm passionate about but nothing compares to doing a gig and teaching a child and them telling me how much it inspired them. After that, I can go home and say that was worth it and this is why I do what I do.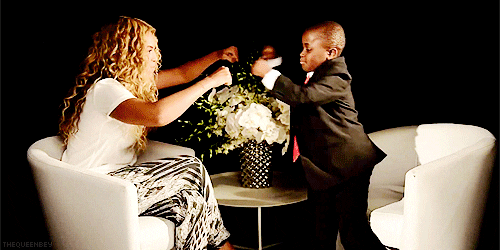 Now signing off with the reminder: Don't wait for the world to recognize your greatness, live it and let the world catch up to you.
Make the Road by Walking – KedaSings
In between getting ready to release her new single and music video; in between back to back rehearsals to prep for opening up 2 Chainz "Street Opera Tour" with 2 Chainz and Tamar Braxton – KedaSings sat down with Delilah and Company. Check out what keeps this independent artist creative juices flowing and what keeps her fearless!
For more information on Keda: