Why You'll Never Be 'Alone' When Chasing Your Dream
So you've updated your vision board, gotten your goals aligned, walked the streets of your city or town with a little more pep in your step and have impressively discovered an even more profound reason to continue following your dreams this year.
And when you get home every night after a long day of hard work and immense focus, you can't help but to look in the mirror and smile at the fire in your eyes that dances at the thought of your larger-than-life plans.
But then your smile suddenly disappears, as the room seems much bigger and quieter than usual when reality sets in: the road to success is sometimes a lonely one.
Oh, Happy New Year. You're single, again.
For our ambitious men and women, it's so easy for us to beat ourselves up when we fall short of any goal—relationships are no exception.
Our drive and confidence enables us to be as great as we can be at all that we do, and equips us with the everyday belief that "if I can do this, I can do that too."
We have grand visions in our mind of how our life should and will play out and we seek to maintain a healthy balance in all aspects of our lives: love, family, career, etc.
But when you get closer to opportunities that may get you closer to your dreams and you have to work harder than usual, here's why not to feel guilty when you have to tip the scales for your career and sacrifice your love life in the process:
Opportunities are few and far between
It goes without saying that when opportunity knocks, you just better be ready, as they don't come often. Taking the necessary time and isolation to perfect your craft, network and fully prepare yourself for your career opportunities is essential to your success. They say that in life, we only regret the chances we didn't take. Your future bae will be exactly where he or she needs to be: in your future. This opportunity you are readying yourself for, however, won't be if you are not prepared for it. Don't regret not taking that chance on yourself.
Solitude is spiritual growth
Where would you be now had you not have listened to those voices in your head nudging you to pursue your career aspirations? Those voices only tug at our heartstrings when we're open to hearing them. With that being said, solitude is a crucial step towards your personal and spiritual growth. Being alone can be a scary thing for a lot of people, but for the dream chaser, it's important to take full advantage of those moments as they provide the clarity necessary to proceed to your next steps.
You learn more about you and a craft…or two
How would you know that you had a fascination with telling stories had you not have read those 10 books last summer? Or how about that newfound courage of putting yourself out there that you gained from attending those events alone? Whatever the circumstance, there are many things we learn about ourselves just from experimenting and doing those things that we could only do alone. In today's generation, it's also always good to pickup a set of skills that could help you further standout when chasing your dreams. Don't feel ashamed for needing that Saturday to yourself in order to make that happen.
Love interests come and go, partners are forever
OK, we get it. After a 12-hour day of work on yourself, it's tempting to want those "breaks" to be filled with time spent with a boo thing, cuddy buddy, or whatever you want to call him or her. There's absolutely nothing wrong with that. However, it's important to keep in mind that the same heart that has you gung-ho about following your dreams is the same heart that can, unfortunately, distract you from them. Love interests come and go but there's always one or two lingering a little longer than necessary that can and will distract you. When sacrificing time for yourself and your goals, remember that a "partner" won't distract you from that. He or she will cheer you on from the sidelines and appreciate the time you give when you can give it because they know your purpose and they believe in you. He or she may not have arrived yet, but when he/she does, you'll know it. And in the croaky voice of Wale, "they gon' love you for your ambition!"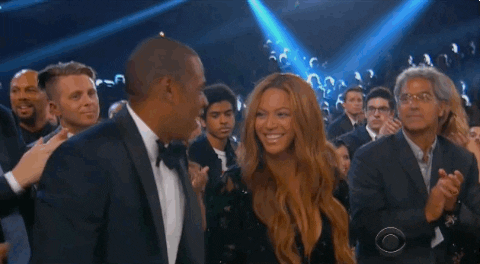 Stay focused, don't apologize for it and don't beat yourself up for being single again. The more you learn about yourself and the things you love, the less alone you realize you actually are. Be grateful for that extra time you have to find and work on yourself. It's precious.
Now signing off with the reminder: Don't wait for the world to recognize your greatness, live it and let the world catch up to you.
OCCUPYING YOUR MINDSET EP.2 | I Hate My Body
Episode 2 of #occupyingyourmindset vlog is up and lawwwddd I can't believe I'm speaking about this in public. This is a topic I barely even feel comfortable talking to my closest friends about. However, I did promise you all I'll be using this series to be raw and honest sharing everything I'm going through behind the scenes, right?
Here's to me making myself extremely vulnerable to you all.
The fact is: YOU DO MATTER
"I'd be happy if you killed yourself."
Those are the words of a complete stranger, finding out I was transgender in a KIK chat room. Sometimes it is difficult to talk sense to a person like that. While it can be quite overwhelming, I know I have the strength within myself to no longer allow hurtful words by others affect me. Unfortunately, this is not the case for everyone. Studies have shown in 2014, there were nearly 3 suicides for every homicide. What people fail to realize is that sometimes we can be our own worst executioner, holding in thoughts and emotions we don't allow anyone to know.
However, we can also be our most merciful savior. I know there's a young, beautiful, and purpose driven generation that may sometimes feel overwhelmed by a hurricane. That hurricane throws work, bills, heart-wrenching breakups, gossip, judgement, and a slew of other issues people just don't understand. While everything may seem great on the outside, people can really be hurting on the inside. For instance, Linkin Park lead singer Chester Bennington, just recently cut his life short at 41 years of age. What this individual meant to people was beyond the words he invoked on a stage or in an album. Here he was inspiring people for years through his lyrics, letting people know it's okay to feel pain but also understanding that together we can get through it. Yet, little did we know here he was battling his own demons. Gratefully, his legacy will continue to live on through the positive impact he's left on his fans and loved ones.
Some may think it is next to impossible to convince yourself when the mound gets too thick that
"I will come out of this"
That's why you shouldn't let yourself suffer alone. The fact is, you DO matter.
Often times, people compare life to that of being a book.
You write the book of your life.
Every second.
Filling it – editing it – adding characters – removing characters.
All in order to make sure you use your story to grow and learn from.
If there were no obstacles or life lessons added to the chapters, ultimately the book is just one big bore.
Yes, at times it may seem really difficult but don't let your story end this way. Continue pushing forward to change the narrative. Continue pushing forward to change the ending. You have it in you to make your story a great one.
This is something that took me a while to learn. Thankfully, in the midst of my own struggles, I sought out help even though all I felt like doing was being alone. I want you to know that no matter how deep it goes, you are cherished and are loved.
We need to change the fact that suicide is the second leading cause of death among people from ages 15-24. If you are not in a position where you feel like you are suffering, then you are in a position to embrace and help someone. You don't need a degree or special certification to be there for someone in need. Just offer someone a shoulder to cry on, an embrace to hold onto and a smile to share. It may not seem like much but those simple actions can really help in some way.
Believe it or not, these small actions can cause the biggest impact in helping a lost, wounded soul find resolve and purpose.
For all of those that are suffering in silence, do not be afraid to reach out and get the support and closure you need. You need to keep writing the next significant chapter in your inspiring life.
In case you or someone you know needs support, here are some resources:
Suicide Prevention Lifeline 1-800-273-TALK
Crisis Text Line, the free, nationwide, 24/7 text message service for people in crisis, is here to support. For support in the United States, text HELLO to 741741 or message at facebook.com/CrisisTextLine.
For support outside the US, find resources at http://www.suicide.org/international-suicide-hotlines.html
5 Questions You Should Ask Yourself During Your Mid-20s
Growing up the phrase, "life is too short", really boggled me.  "We have 80+ years to live, how is life short?" I thought. But, once you get into adulthood, it's impossible not to realize how fast life can pass you by, making it seem, indeed "short"; therefore, don't spend the short time you have miserable at a job you hate, eating away your stress and not enjoying every minute of your life as it is.  As you approach and explore your life in your early to mid-20s, ask yourself the following:
Are you happy at your job or are you just working to make a living?
Sometimes we don't see our day jobs with the level of magnitude we should.  The jobs we choose are a huge part of our lives; therefore, don't limit yourself to where you're comfortable, but miserable. Find a place that makes you happy, because when you're happy, you make better decisions, when you make better decisions, you tend to work on yourself, and when you work on yourself you become unstoppable! And, well when you're unstoppable, the world is yours!
Are you taking care of yourself mentally?
It has never been more important to take time each day to unwind and reflect on ourselves.  Life can be busy, stressful, and unpredictable to say the least.  We must take time to reach our happy place and let everything go for a few minutes.  It's the brains way of recharging in order to get things back in order and ready for another day.  You probably charge your phone every night, right? Let's not forget to recharge ourselves as well.
Are you taking care of yourself physically and internally?
Are you still skipping breakfast, like those high school days, eating a bag of chips when you're hungry in between meals, or slouching on the couch for hours, binge watching your favorite show? Although these things might not be so harmful done occasionally, they are harmful if done often.  The older we get, the more important it is to fuel our bodies with the right nutrients and exercise! Fruits, vegetables, proteins, healthy fats, plenty of water, and staying active.  The more we take care of ourselves earlier on, the better chance we have to live disease-free lives in the future.
Are you focusing on the present or worrying about the past?
"Don't look back, you're not going that way." We tend to dwell in the past forgetting that the time has gone and we have the present and future in front of us.  Don't dwell on the past.  Allow yourself an allotted time to be upset, but move past it once the time expires.  Accept the fact that you cannot change anything about the past, there are no time machines, get over it.  One thing you can do, is change what the future holds.  Get out in front of it and own it baby!
Last, but not least, are you in control of your life?
Yes, are YOU in control of your life? No, the aliens don't control your life, neither do other people, or abstract forces. YOU do! You get to make every decision that regards your life and how you want to live it.  You choose if you want to be angry for 1 minute or 1 day, you choose what you eat, you choose what you wear, you choose how you want to feel daily.  YOU are able to control your life, so are you? If not, now is the time! Don't spend any more time wishing you could do something, get out and do it! Put yourself in CONTROL!